Looking for "State Of The Art" Paintless Dent Repair training?
Auto Dealer sales are back on track and used car prices are at a premium. Dealers are spending BIG money to restore their used car inventory and Paintless Dent Repair is an important part of the process.
_________________________________________________________
3 day training seminar - PRICE - $2200 -
(Free Paintless Dent Repair Starter Tool Kit included for the first 8 students to sign up)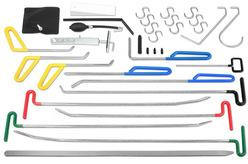 3 day training session Friday July 10th - Sunday July 12th 2015
Call 1888 65 DENTS for more information or register by clicking the link below
*Click here to reserve your place*
(Please note: if the class does not fill up by June 30th, we reserve the right to cancel the class and refund your money)
Naperville, Illinois Training
(Naperville is just 30 minutes from Midway Airport and 45 minutes from O'hare Airport.)
We understand that in this difficult economy most folks can't afford to pay thousands of dollars to embark on a new career. It's time to be your own boss. PDR requires an extremely low investment to get started..... So what are you waiting for?
Sign up today before the class sells out!
The Paintless Dent Repair Academy offers the latest in PDR techniques and methods at an affordable price. The PDR Academy will provide you with all of the information you need to start your career in Paintless Dent Repair.
Your instructor

Over the years I have trained students 1 on 1 and I found that hours of time were wasted on me watching the student practice. The most important element to learning PDR is receiving the right information and techniques....then, you must PRACTICE, PRACTICE, PRACTICE! So I decided to offer an all instructional seminar that is less costly for the student and let you practice on your own rather than pay thousands of dollars more to have someone watch you practice.
With 19 years of Pdr experience, I will provide you all of the information you need to begin your PDR career.
I have Automobile dealership experience and I am currently the Owner / Operator of a successful retail PDR operation in Illinois.
I will provide you with the best insight into the Paintless Dent Removal industry whether you decide to pursue dealership business or the retail customer.
What you'll learn
Light Reading
Tool uses
The do's and don'ts of PDR
Large dent removal
Hail dent repair
Panel access
Working around braces and tight areas
Glue pulling techniques
How to start you business ( Retail vs. Dealer work )
What is required to begin your PDR career?
Paintless Dent Repair requires commitment. The art of PDR requires patience and a lot of practice. PDR is an art form and like any art, the more you practice, the more expert you'll become. You must have average to better than average eyesight. We can recommend affordable hotels if you are from out of town and require sleeping arrangement.
I will teach you all of the techniques you'll need to know to repair large dents, small dents, creased dents, dents on body lines, hail damage and plastic bumper dents.
3 day training session Because PDR requires hundreds of hours of practice, I provide a 3 day Instructional session and then send you home to start your all important practice work. You will have the opportunity to ask questions while I perform repairs right in front of your eyes. You will learn everything you need to know so that you can go home and begin practicing on your own. After the seminar, I will be available to you via phone or email to answer any additional questions you may have once you start your at home practice. I will cover dent removal techniques such as light reading, tool uses, glue pulling, panel access and take questions throughout the instruction. Why pay someone thousands of dollars to watch you practice over the course of 3 weeks? Why incur long hotel stays and time off work? All it takes is a 3 days of instruction and guidance to get started.
The PDR demonstration will give you a Large TV screen view of the dent repairs with the interior and exterior panel views.
( Transportation, Room and board cost is the responsibility of the student of the student and is not included in the training session price - we can assist you in helping you arrange for a inexpensive hotel stay near the training facility )
Before the class begins, will email you with the course location and schedule and all of the information you will need to prepare for your session.
YOU'LL LEARN ALL OF THE TECHNIQUES REQUIRED TO REMOVE ALL OF THE DENTS BELOW AND MORE!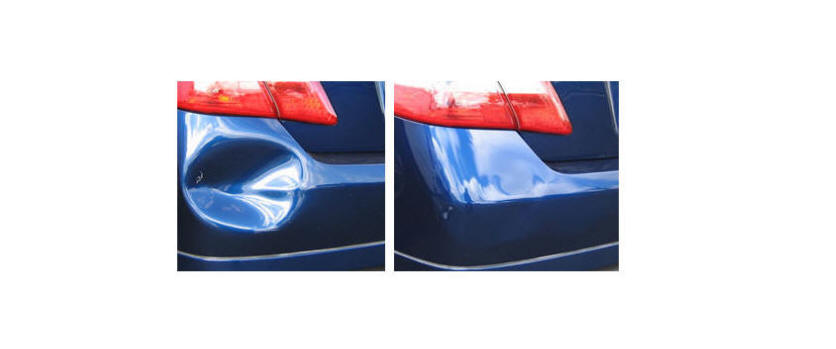 If you have questions about our training - Please call us:
1 (888) 65-DENTS
1 (888) 653-3687
Click here to reserve your place
(Free Paintless Dent Repair Starter Tool Kit included for the first 8 students to sign up)